Myanmar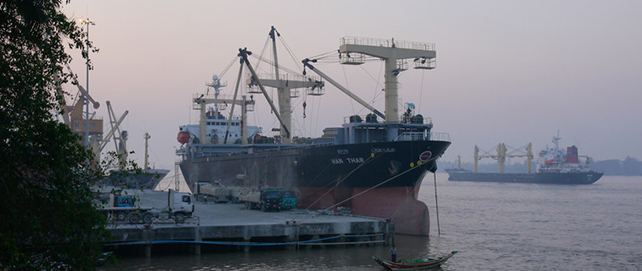 Having emerged from decades of political and economic isolation, Myanmar is well on its way toward achieving economic growth and poverty reduction. With abundant natural resources, a youthful population, and a strategic location at the crossroads of Asia, the country has huge development potential. Elections held in November 2015 were an important milestone in the country's transition to democracy. The country is an active partner in GMS economic cooperation, with widespread reforms now under way to support broad-based, inclusive, and sustainable socioeconomic development. Myanmar's reintegration into the global economy presents unique opportunities for leveraging private sector growth to reduce poverty, share prosperity, and sustain the nationwide peace process. As Myanmar has been buoyed by a positive performance in recent years, combined with a raft of new social and economic policies and increased investments in infrastructure, health, education, and rural development, the outlook for its economy remains positive.
---
Quick Facts
| | |
| --- | --- |
| Population | 54.82 million (2020) |
| GDP at PPP (current international dollars) | 264.1 billion (2020) |
| GDP per capita at PPP (current international dollars) | 4,861 (2020) |
---
Learn More
---
GMS Program Officials and Contacts in Myanmar
Dr. Marlar Myo Nyunt
National Coordinator
Director General
Foreign Economic Relations Department
Ministry of Investment and Foreign Economic Relations
Daw Moh Moh NAING (Ms)
Focal Person
Director
Foreign Economic Relations Department
Ministry of Planning and Finance
GMS National Secretariat
Focal Person
International Organizations (IO) section
Foreign Economic Relations Department
Ministry of Investment and Foreign Economic Relations
---
Read More
Greater Mekong Subregion: 25 Years of Partnership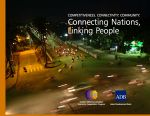 Connecting Nations, Linking People
This publication outlines the GMS Economic Cooperation Program (GMS Program) which was initiated in 1992 with the support of ADB. It aims to promote economic cooperation among Cambodia, People's Republic of China (PRC), Lao People's Democratic Republic (Lao PDR), Myanmar, Thailand, and Viet Nam.
The GMS Program covers nine priority sectors: transportation, telecommunications, energy, environment, human resource development, trade, investment, tourism, and agriculture.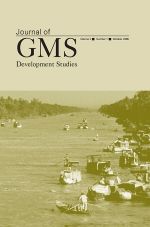 Journal of Greater Mekong Subregion Development Studies - October 2005
The fledgling Greater Mekong Subregion (GMS) Journal for Development Studies, published under the auspices of the Phnom Penh Plan (PPP) for Development Management, moves a step ahead with the second issue. In what might be considered as "ascending steps," GMS scholarship is moving forward, slowly but surely. The PPP's commitment is to ensure that we continue to make strides towards our goal of bridging the gap between research and capacity building and to propagate the gospel of balanced socioeconomic development in the GMS.