Lao PDR and Myanmar to Work on a New Cooperation Master Plan
---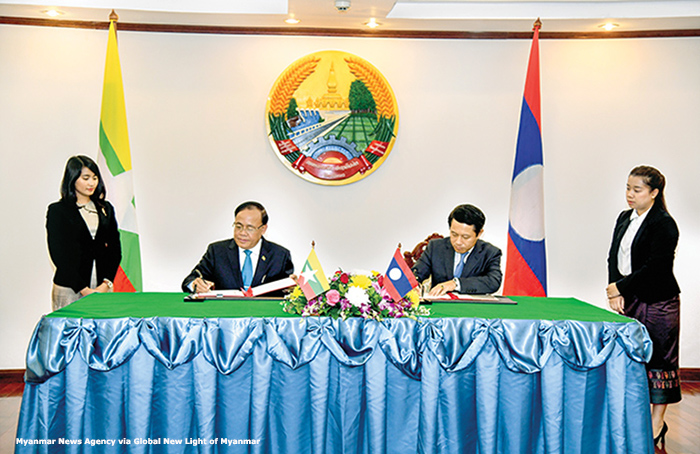 The Lao People's Democratic Republic (PDR) and Myanmar will explore opportunities to enhance tourism cooperation through bilateral and multilateral frameworks. This was agreed by the two countries at the 12th Meeting of Myanmar-Laos Joint Commission for Bilateral Cooperation held in Vientiane, Lao PDR on 6 March 2020. 
Lao PDR and Myanmar aim to create a new cooperation master plan. Tourism could help promote each other's rich culture and heritage and bring their people together.  
They also discussed further promotion of existing bilateral relations and cooperation in trade, education, agriculture, and energy.  
In border relations, they acknowledged the successful construction and effective utilization of the Laos-Myanmar Friendship Bridge and the inspection and repair of border markers.  
The meeting lauded the 65 years of diplomatic relations between Lao PDR and Myanmar. Cooperation between the two nations has grown continuously over the past six decades, in sectors including foreign affairs and socio-culture. They are also involved in multilateral cooperation programs, such as the Greater Mekong Subregion and the Association of Southeast Asian Nations. 
Last Updated: 13 April 2020