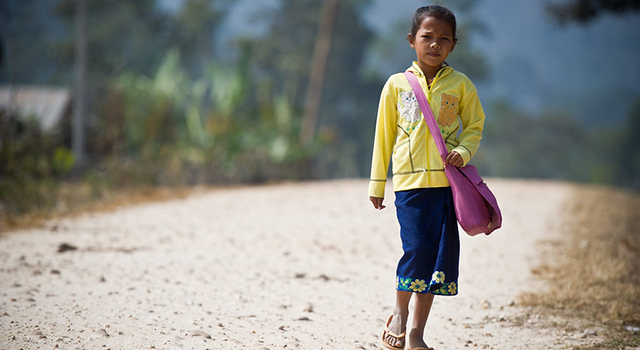 GMS Countries on Promising Path to Eliminate Malaria
The latest bulletin from the World Health Organization (WHO) on the Mekong Malaria Elimination program highlights the huge progress of the six countries of the Greater Mekong Subregion (GMS) in achieving the malaria elimination targets outlined in the Strategy for Malaria Elimination in the Greater Mekong Subregion (2015-2030). One target, in particular, is the elimination of the P. falciparum malaria in all GMS countries by 2025. The P. falciparum malaria is said to be the most deadly of the human malaria parasites, and a primary target because of the ongoing threat of antimalarial drug resistance. The Bulletin notes the steep decline of its presence: in the first nine months of 2020, P. falciparum cases dropped by 67% compared to the same period in 2019. With the goal of eliminating P. falciparum appearing to be within reach, the GMS countries have revised their targets to eliminate P. falciparum by 2023.  
Overall numbers in the GMS countries' efforts against malaria show promise: between 2012 and 2019, malaria cases in the subregion fell by 83%. Malaria deaths fell by 95% over the same time frame.  The Bulletin notes that the GMS countries are now preparing to enter "the last mile" of malaria elimination, and maintaining this momentum will require more nuanced, proactive, and targeted approaches. 
In 2020, amid the challenges worsened by the coronavirus disease (COVID-19) pandemic, there were less than 50,000 malaria-related cases and 10 deaths reported across the subregion. The Bulletin notes that the pandemic has provided an opportunity to cement increased commitment to malaria elimination in the GMS. The Bulletin lauded the GMS countries for being quick to adapt and maintaining consistency in their malaria programming amid the pandemic. All countries worked to ensure the supply of malaria drugs and commodities despite global suspensions in production, and promoted innovative local approaches to mitigate increased malaria risk especially for vulnerable and hard-to-reach populations. The WHO Bulletin underscores the importance that the creation of country-led risk assessments and operational plans have played in ensuring the adaptation and continuation of malaria initiatives. 
The Strategy outlines that the objectives of the national elimination program have been achieved when locally acquired malaria cases have been reduced to zero; and health services and malaria case and entomological surveillance operations are fully capable of preventing re-establishment of malaria transmission. 
ADB supports elimination of malaria in the GMS. The technical assistance "Malaria and Communicable Diseases Control in the GMS" has helped boost national malaria and communicable disease control in Cambodia, Lao PDR, and Myanmar.